Xiaomi Republic Day Sale: Xiaomi India has announced its "Republic Day Sale" from January 16 to January 20, 2023, on the special occasion of 74th Republic Day in the country. Discounts have been announced on many devices in this cell. The sale is live on Mi.com and the app. In the sale, discounts are available on many Xiaomi and Redmi products including smartphones, TVs, smart home devices listed on the website.
"Play and Win" also included in the deal
During the Republic Day sale, Xiaomi India is offering several deals on its Mi Store app. In this, great offers are being given on some selected devices. In this cell, you can also win prizes by playing games, which include "Play and Win". Not only this, you are also getting a chance to win free products like Redmi Note 12 Pro and Redmi Smart TV 32 in the sale.
exchange hour is also available
Apart from this, smartphone users of Xiaomi and Redmi can also take advantage of the "exchange hour" for a limited period of time. This is for a limited time only. In this, you can get additional discounts on the smartphone through the Mi Exchange program.
Discount available on these products
In this sale of Mi.com, which runs till January 20, 2023, a discount of up to Rs 3,000 is being given on the latest launched smartphones such as Redmi A1 and Redmi 11 Prime 5G. Apart from this, a discount of Rs 13,500 is being given on Xiaomi Pad 5 and Rs 8,500 on Redmi Pad tablet. Not only this, Xiaomi and Redmi Smart TVs are also getting a discount of up to Rs 5,150. Discounts are available on other products, whose complete list we are sharing with you.
News Reels
Discount on Xiaomi and Redmi products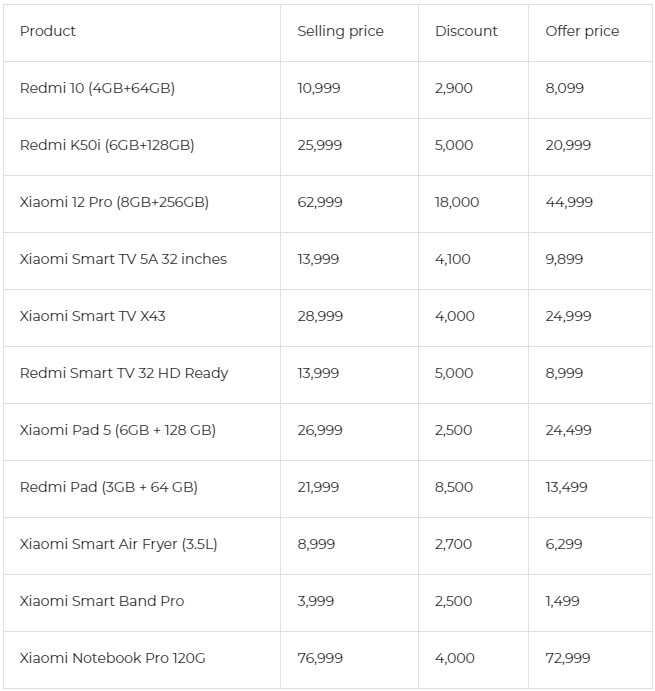 Sale going on on these websites as well
Apart from Xiaomi, Republic Day sale is also going on on Amazon and Flipkart. Discounts are available in the cell from budget smartphones to iPhones. People are also buying from these websites indiscriminately.
Also read: No need to download any app… This is how you can save Instagram reel in a few seconds