IAS K. Jaiganesh Success Story: 'Whatever is found on the path of struggle, this is also right, that too is right'. These lines are dedicated to those people, who despite all the challenges of life do not back down from their work and in the end success comes to kiss the feet of these people. Struggle is there in the life of every human being, but what matters is how you are preparing to become successful even in those struggles. Today people are preparing for UPSC in every corner of the country. Some have all the comforts and facilities, while some have the dream of doing something along with poverty and struggle, which one day or the other makes them meet success.
Today we have brought one such success story for you, which was written by IAS officer K.K. Jai Ganesh's. Growing up in a poor family, the elder K. Jaiganesh failed 6 times in the UPSC exam. In view of his untiring efforts, IB job was offered, but the mission was to become an IAS, so gathering courage again, he started preparing and became an IAS officer with 156th rank in the 7th attempt.
Financially weak, but rich in courage
IAS officer K.Jaiganesan was born in Vellore district of Tamil Nadu. His entire family lived in a small village in Vinavamangalam. The condition of the family was very weak financially. Father used to work in a factory. Somehow the expenses of the family used to come out and Jaiganesh was well aware of these circumstances. The dream of eradicating the poverty of the village along with his family was growing in his mind since childhood, so he never left his studies.
Jaiganesh of IAS completed his 10th standard from his village and joined a polytechnic college with the dream of getting a job. Further in studies, Jaiganesh took the first degree of college with 91% numbers and for further studies reached Thanthi Periyar Institute of Technology to do mechanical engineering.
Here also he did well in education and got a job of Rs 2,500 as soon as he passed college. After working hard all over the world, I was happy to get a job, but this salary was not enough to get the family out of poverty. For a long time, the dream of becoming an IAS was growing in my mind. When he regained consciousness, he left the job and started preparing for UPSC.
Lakhs of youths of every country prepare for the Civil Services Examination, but it is not in everyone's fortune to clear the examination once, but if he is the real winner, then leave the luck behind. IAS officer K. Jaiganesh was also engaged in the preparation of UPSC. I had resolved in my mind that I will not leave until I pass.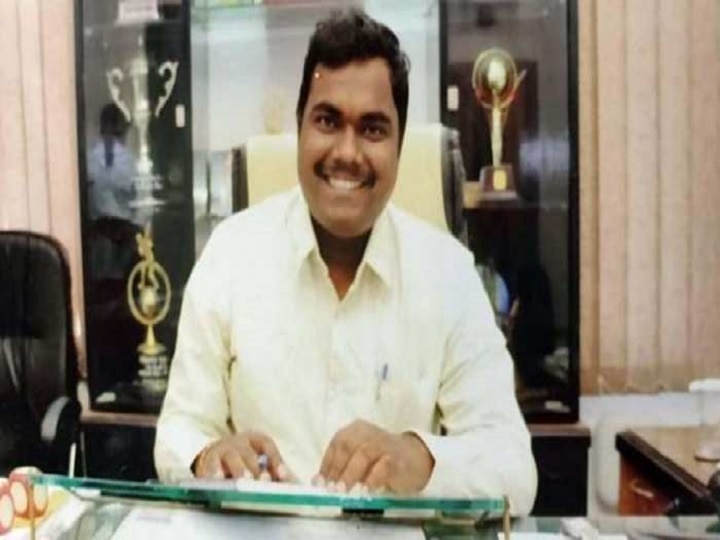 This vow of his became his courage after every failure. Gave the exam 6 times, but did not get success. Without losing courage, he continued to study. In the meanwhile, due to the financial problems and mental pressure of the family, he also did minor works. Took out time for studies and got selected for Intelligence Bureau (IB) exam after 6th exam.
IAS K.Jaiganesh chose UPSC again instead of doing Intelligence Bureau (IB) job. This decision was very difficult, but in the midst of these struggles, he gave the UPSC exam for the 7th time. Keeping hard work, courage and courage proved beneficial and got 156th rank while passing the UPSC exam.
Today's youth leave the UPSC exam or other exams of life midway in the first or second attempt due to lack of patience. In such a situation, IAS officer K. Jaiganesh has come forward as an example for millions of youth of the country.
Also read: Due to the passion of becoming an IAS, Mamta cracked the UPSC exam twice, studying for so many hours
Education Loan Information:
Calculate Education Loan EMI