Reliance Industries: The 7th Bengal Global Business Summit is going on in Kolkata, the capital of West Bengal. Here, State Chief Minister Mamata Banerjee today announced the Green Hydrogen Policy to promote biofuel. Mukesh Ambani, Chairman of India's largest company Reliance Industries, has announced an investment of Rs 20 thousand crore in West Bengal in this Global Business Summit. This investment will be made in the next three years. Mukesh Ambani said, "Reliance will leave no stone unturned in the development of Bengal. So far, Reliance has invested about Rs 45,000 crore in Bengal. We will invest an additional Rs 20,000 crore in the next 3 years."
This is Reliance Jio's plan for West Bengal
Mukesh Ambani, the richest man in Asia and the country, said that this investment of Rs 20 thousand crore will be made in telecom, retail and bio energy sectors. Mukesh Ambani said that we are taking 5G to every corner of the state, especially rural Bengal is being connected. Jio True 5G network has reached most parts of Bengal and we have covered most parts of Bengal. Jio's network covers 98.8 percent of the population in the state and 100 percent of the population in Kolkata Telecom Circle. Jio's strong network will promote education, healthcare and agriculture on a large scale along with employment in West Bengal.
Green Hydrogen Policy to increase bio fuel in WB
Reliance Industries, India's largest bioenergy producer, will set up 100 compressed biogas plants in the next three years. 5.5 million tonnes of agri waste and bio waste will be consumed in these plants. This will help in reducing carbon emissions by about 2 million tonnes and will produce 2.5 million tonnes of bio-fertilizer annually. Mukesh Ambani said that we will help farmers to set up energy plantations on a large scale, so that they can become energy providers along with food providers and their income will also increase.
Reliance Retail also has a big expansion plan in West Bengal.
Reliance Retail is planning to open about 200 new stores in West Bengal in the next two years. Currently, about 1000 Reliance stores are working in Bengal, which will increase to 1200. Mukesh Ambani said that hundreds of small and medium businessmen and about 5.5 lakh grocery shopkeepers of Bengal are associated with our retail business. They will benefit from the opening of new stores. Referring to many local brands of Bengal like Prabhuji, Mukhrochak, City Gold, Bisq Farm, he said that through Reliance Retail, we are taking these brands to the entire country.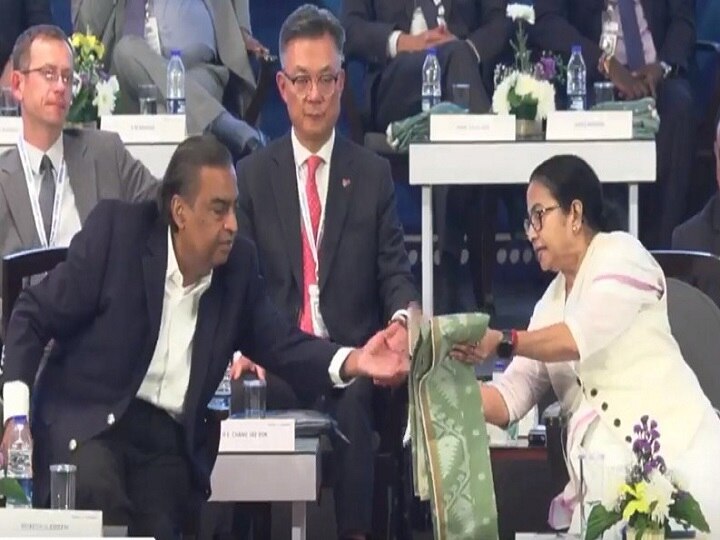 These big works are going on in West Bengal by Reliance Foundation
In his speech, Mukesh Ambani also mentioned the work being done by Reliance Foundation in West Bengal. The most important among these is the renovation and revival of the famous Kalighat temple of Kolkata. Reliance Foundation is doing the work of repair and beautification of this centuries old temple. Under the Foundation's 'Swadesh' initiative, India's rich and diverse traditional arts and crafts are being promoted in India and globally. Reliance Foundation will create a training institute for the young generation of craftsmen in Bengal in collaboration with the state government. Besides, an agreement has been signed with 'Biswa Bangla Corporation' for the foundation to sell the products of weavers, artisans and handicraftsmen on the retail channels of Reliance.
read this also
Stock Market Closing: Stock market closed on strong gains, Sensex very close to 66000 and Nifty also closed with a rise.